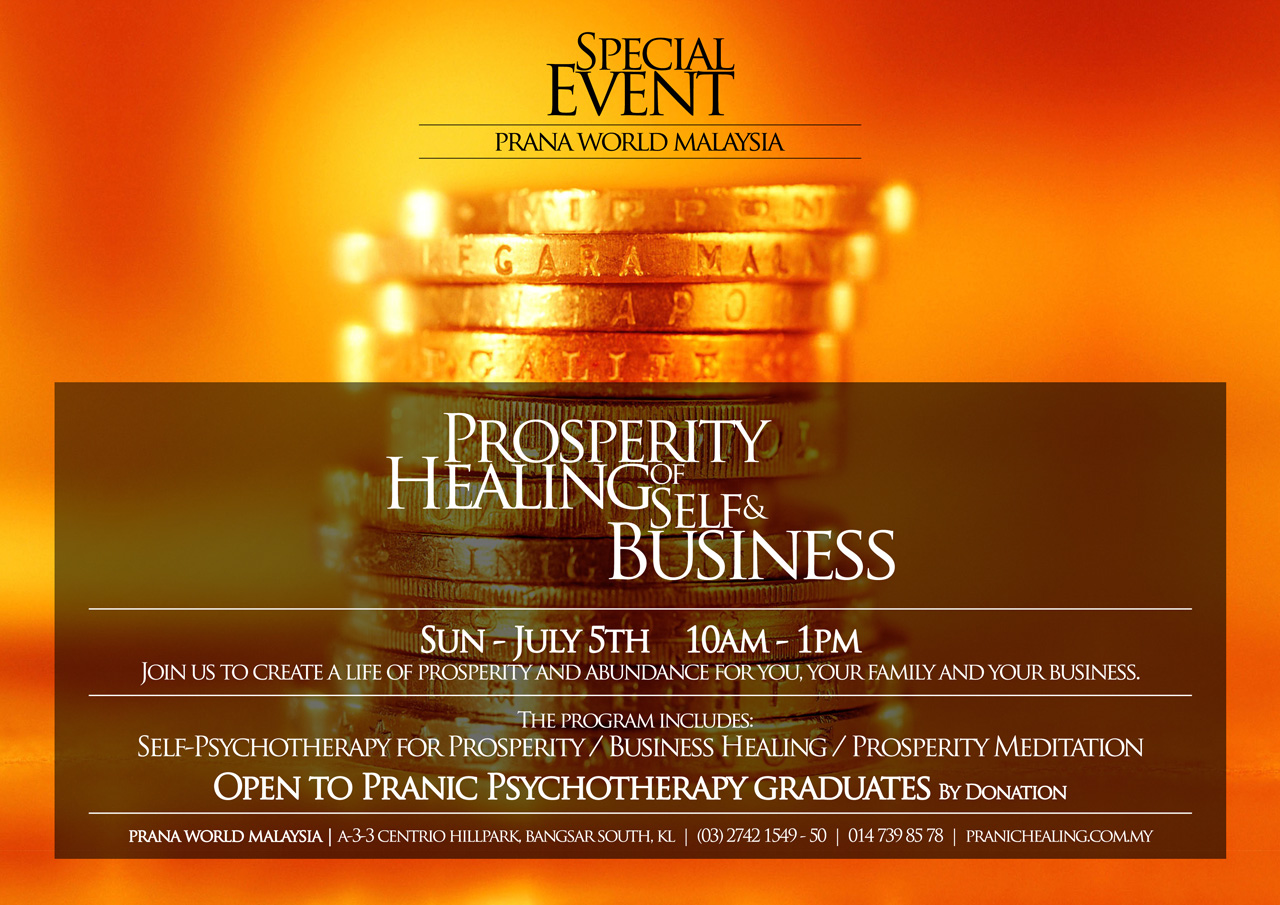 Prosperity Healing of Self & Business
SUNDAY  5th July 10am – 1 pm
A special gathering to improve the financial situation of your life and business.
—
Join us for the special gathering "Prosperity Healing of Self and Business" on July 5th 10am – 1pm to create a life of prosperity and abundance for you and your family.
"Spirituality and Materialism are like the two wings of a bird. We need both to fly."
Grand Master Choa Kok Sui
—
Getting rich is not all about hard physical work!
Perhaps you have come across people who work very hard but are not as rich as they should be! It is not just about working long hours, but also on the Energy. You need to know the science of attracting money.
Everything in the universe is composed of energy and follows its very fundamental laws and principles. Prosperity is also a form of energy; and to be prosperous we need to remove the poverty thought forms and fill our system with the energy of wealth.
In order to do so there are certain steps that can ensure our prosperity and success if followed properly.
Join us on this amazing program to heal your financial life and your business.
—
The program includes:
Self-Psychotherapy for Prosperity
Business Healing
Prosperity Meditation
—
Open to Pranic Psychotherapy graduates  /  By Donation